How to wear: Doc Martens
If you have just brought some Dr. Martens or looking to buy a pair and you are unsure of what to wear with them, here's some ideas of how to style them. I would recommend your first pair to be a nice, plain black pair and try some that are fairly short.
How to pair these with your jeans.
Back in the '90s, both men and women wore faded boot cut bluejeans, and rolled them up a little to show off the boots. For a
modern
twist, chose a darker wash jean with a straight leg. Still roll them up a bit (this time for a slight cuff) to see the boot.
Flannel shirts, tartan skirts and doc martens were born out of the Seattle grunge scene of the '90s. The trends persist and countless young celebrities sport Converse or Doc martins, flannels over leggings and skinny jeans, and ripped tights layered under cut-off jean shorts. It's almost as if Pearl Jam, Soundgarden and Nirvana are still playing on the radio when in fact Foster the People, Vampire Weekend are controlling the airwaves. Wearing your Docs with a flannel shirt is perfect for achieving that vintage look but if it isnt your thing i recommend opting for a simple white oxford shirt or black fitted, long sleeve T for that cleaner look.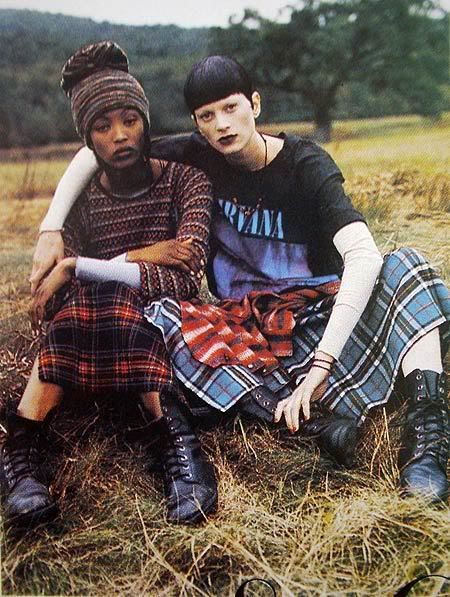 Another look for ladies, is cutoff denim shorts with black tights. Simple Doc Martens complement the look nicely and fits well with the vintage and retro trends most celebrities sport these days.