Last week Primark revealed some of their spring/summer 2013 clothing! Being the biggest Primark fan out there i immediately had to check it out. The overall collection contains an urban feel with slogan tees, statement prints and sporty pieces. Also included are some festival inspired pieces, pretty pastels and florals, monochrome and country and western. There are some really nice outfits there, but the overall look was a bit out of my personal style range, and which is normally lady-like. I rarely buy anything that's sporty or grungy, it just does not suit me dressing like Rhianna or Rita Ora. I'm sure the younger crowd are going to love these pieces though.
These are some of the urban/ sporty outfits so you'll see what i mean: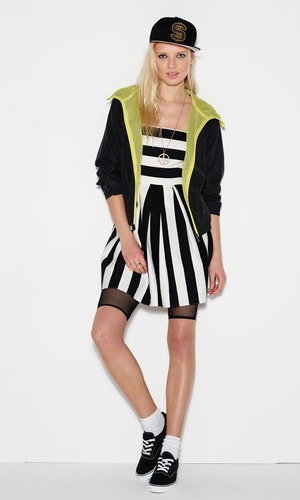 However, here are some of my favourite items which i am going to put down on my wish list to buy! I love the lace, the pastel shades, the florals and the cute retro style dresses.





I also love the monochrome pieces Primark have released. They are super stylish and slim fitting. I'm a big fan of occasionally dressing like I've stepped out of the fifties so when i saw this skirt i knew that i needed it. I also need this dress. Oh my poor bank. Its very Kim Kardashian but i think it will look great on a date night or dressed down slightly for work wear.


What do you think of Primarks new collection?

Gem x